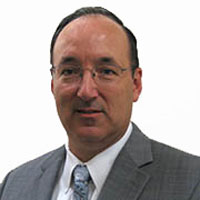 Bobby McKinnon
President and Chief Executive Officer
Bobby McKinnon joined CRI in January 2020 as President and was named Chief Executive Officer in October 2021, expanding his role in managing the daily operations and resources of the company. He has more than 25 years' experience providing information technology solutions for the Federal government. Prior to joining CRI, he served in executive roles for several companies in the government contracting business, managing a diverse portfolio focused on supporting the Federal government's business needs in the areas of personnel, logistics, training, installation support and mobilization. A retired Army officer, his assignments included a variety of information technology leadership positions, including Army National Guard Chief Information Officer/G6. Mr. McKinnon holds a Project Management Professional Certification, Defense Acquisition Workforce Improvement Act – Level III Certification in Information Technology and Program Management, as well as a GSA CIO certification.  He earned a Bachelor of Science Degree in Computer Science from the University of North Carolina at Wilmington and a Master of Arts Degree in Information Technology Management from Webster University.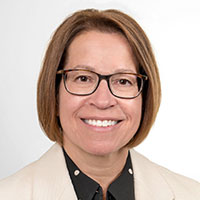 Andra Grasis
Chief Operating Officer
As Chief Operations Officer, Andra Grasis is responsible for synchronizing activities among executive operations and business units, including providing oversight in support of the C-staff and quality management efforts. Ms. Grasis has over 30 years of program management, business management and executive-level leadership experience in the Federal Government contractor industry. Previously, she supported customers such as the Department of Defense, Civil Agencies and the Intelligence Community. She has developed, led and managed core business support functions within large and small businesses to include finance, contracts and quality. An Army Veteran, Ms. Grasis holds a Master of Science in Organization and Management from Capella University, a master's Certificate in Government Contracting from George Washington University and is a certified Project Management Professional (PMP). Ms. Grasis joined CRI in August 2019.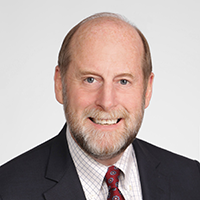 Philip Dearborn
Senior VP and General Counsel
Philip Dearborn has more than 20 years of experience providing legal and strategic business advice to government contractors. Mr. Dearborn oversees the CRI's Contracts department and provides legal counsel to the company on a wide variety of issues. For most of his career, Philip was a partner with D.C. law firm PilieroMazza. He has successfully litigated cases for government contractor clients at the GAO, U.S. Court of Federal Claims and Federal District Courts in Virginia and D.C. Mr. Dearborn received his J.D. degree from the College of William and Mary.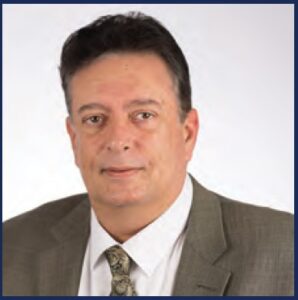 Jeff Amundson
CIO and VP of Information Technolgy
Jeff Amundson brings more than 20 years of IT and Security experience to CRI. In his current role as CIO and Vice President of Information Technology, he's responsible for securing and developing the company's physical and digital IT programs. Mr. Amundson is also responsible for developing, enhancing, and deploying network and computing solutions that strengthen and streamline current business needs and allow for anticipated future growth. Mr. Amundson attended UW Wisconsin and Marquette Universities and obtained a degree in Micro-Computer Technology from MBTI.