Experienced Debt Recovery Specialists
We offer an ethical collection program founded on proven methodologies that are as effective as they are compliant.
Debt collection has changed significantly, as it has become a more consultative collection practice, working with the consumer for a satisfactory resolution.
Our agents are committed to delivering an exceptional experience in order to achieve the best outcome possible for all parties.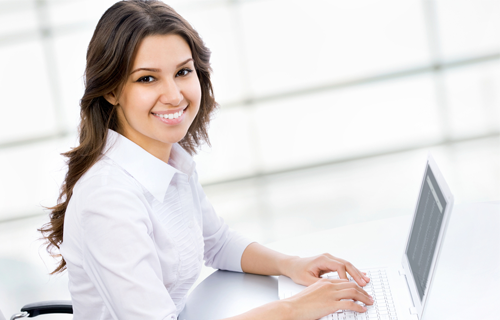 Debt Collection Capabilites

Our representatives are trained call center agents, making and receiving calls from consumers and working to find a resolution that is good for all parties.

Our skip tracers are skilled at finding the location of individuals, such as locating phone numbers, addresses and other information to help connect with a consumer.

We also assist in collecting the appropriate document if the borrower is deceased, disabled, incarcerated, or has a situation resulting in a programmatic cancellation.

Our staff is also experienced in processing incoming and outgoing mail, working with trusted partners to manage the mass distribution of documentation.
Why CRI Financial Recovery Solutions?
Dependable Service
All successful collection efforts start with an exceptional team. Our account representatives reach out for payment in a friendly, respectful manner and quickly establish a good relationship, directly assisting with any payment arrangements and then closely monitoring the interaction through resolution.
Professional Team
We have experience in supporting the U.S. Department of Education in assisting student loan borrowers with the best repayment options. Our leadership teams have decades of experience in debt collections and operating call centers. And our staff goes through continuous training to ensure compliance and quality customer service.
Adaptable Capacity
Our ability to successfully manage defaulted debt for the U.S. Department of Education enabled us to grow our capacity to handle additional accounts for the agency, ultimately managing a portfolio of more than 10 billion in defaulted debt.
Our success is a testament to our ability to support clients regardless of size and grow with them. We have experience mass hiring and training call center representatives who can operate either in our own facilities or remotely – giving clients the flexibility they need to operate in different environments.
Our Commitment To Compliance
We have invested time, effort, and systems to meet all legal laws, regulations and contract requirements. Our commitment to compliance in this area ensures we deliver quality, reliable results to our customers.
We've received "excellent" evaluations through the Contractor Performance Assessment Reporting (CPAR) for work performed on a large federal contract.
We also proudly demonstrate our commitment to compliance by being fully Federal Information Security Management Act (FISMA) certified, meaning we protect all sensitive data gathered and maintained in our system from unauthorized access, use, disclosure, disruption, modification or destruction in order to guarantee confidentiality.
Other certifications and compliances include Payment Credit Card Industry Data Security Standard (PCI DSS) 3.2, ISO 9001:2015 Quality Management Systems (QMS), ISO 27001:2013 Information Security Management System (ISMS), HIPAA, Gramm–Leach–Bliley Act (GLBA) and many state-mandated regulations, including California Consumer Privacy Act (CCPA).