Outsourced acquisition support services for federal agencies
Never be short-staffed again with CRI's professional workforce acquisition support solutions
Managing the growing complexity of the procurement processes and shortage of qualified workforce presents a substantial challenge for government agencies. A lack of resources can impact an agency's ability to meet customer service delivery requirements.
In order to meet current and future workforce needs and deliver exceptional customer service, agencies need an experienced partner like CRI to strengthen their capabilities and meet expectations.
Our acquisition support services include:
Full life cycle acquisition support
Acquisition policy development, analysis, and advisement
Grants management
Financial assistance life cycle support
Financial management support 
Expertise that deliver results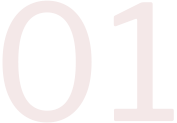 Contract Pre-Award Support & Award Support
Our knowledgeable employees provide proactive assistance, recommendations and document preparation support in all areas of the acquisition life cycle. Our pre-award support includes research and documentation preparation, acquisition planning and strategy, and Source Selection Plans preparation and evaluation. We have experience utilizing federal acquisition and other related systems, including PRISM, FPDS-NG, GSA eLibrary, SAM.gov, and FAPIIS.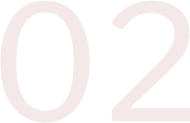 Acquisition Expertise
Our subject matter experts have extensive knowledge of Federal Acquisition Regulation (FAR) and will extend that expertise to agency-specific regulations and policies to help advise on complex, technical acquisition programs. We offer support in development and execution of project plans and policies and conduct analysis on market and industry trends.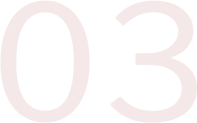 Technical Expertise
Our skilled technical subject matter experts offer expert-level advisement of complex and technical programs, providing the insight needed for recommendations. We provide advisement and consultation on technical industry matters, guiding clients through any challenges related to a project.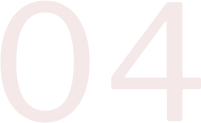 Grants Management
We support all phases of the grants management process, with an expertise in law, regulations, policies, to name a few. Our grants specialists can assess the financial stability of federal grants and cooperative agreements and provide sound recommendations to solving any accounting or financial problems.
Get qualified people for the right job when you need them most
Partner with CRI for cost-effective acquisition support solutions.
We help you fill mission-critical gaps when you need it most

Fill vacancies with skilled personnel
We find qualified talent with the right skillsets and aptitude to support your program.

Scale up and down to meet demands
We provide the flexibility to expand or reduce workforce as needs change.

We manage daily operations to ensure completion of tasks within estimated time frames and budget constraints.

We enable you to prioritize internal resources to focus on fewer project and produce better outcomes.

Track progress with accurate reporting
We deliver accurate, timely reporting on performance and progress via meetings, briefings and other status report requests.
Reputation and proven experience to lead you to success
CRI has been a trusted government contractor since 2002. Our strategic approach works on the LEAN methodology that puts people first.
We are experts at analyzing workforce data and acquiring personnel to ensure that your agency has the right mix of skills and talent for the future. Our experienced leadership team and proven management processes ensure agile customer support and quality assurance.
Our full capacities include:
Full-cycle acquisition support services,
Grants management,
Cooperative agreements,
Financial assistance support,
Business operation support,
Funds management and invoicing,
Administrative services support,
Consulting and strategy development.