IT help desk solutions for the public sector
The help you need to serve the public
Supporting technology in today's rapidly changing public sector environment can be challenging. You have to balance responsiveness with efficiency to meet the needs of your constituents.
Tech problems may happen anywhere at any time and a strained support team may not be able to efficiently handle the increase in inbound calls, emails and open tickets.
Public sector organizations seeking to be responsive and deliver timely information and services to their citizens must address real-world IT issues and provide needed support. Outsourcing your IT help desk to an industry expert like CRI can be a key strategic decision providing your agency the flexibility and freedom to flourish in today's information-driven business environment.
Fast, qualified IT support
CRI Business Solution's managed IT Help Desk services provide experienced IT support specialists who are able and ready to respond to technical issues so you can ensure your agency is up and running efficiently and smoothly.
Our subscription-based pay model gives you access to all of the same application and platform support that was once reserved only for the largest government agencies or enterprises.
Because you only pay for the level of support you need, you can configure a budget-friendly level of tech support your department requires, nothing more. Day-to-day troubleshooting, password resets, application errors or configuration issues will be taken care of in a professional and expeditious manner.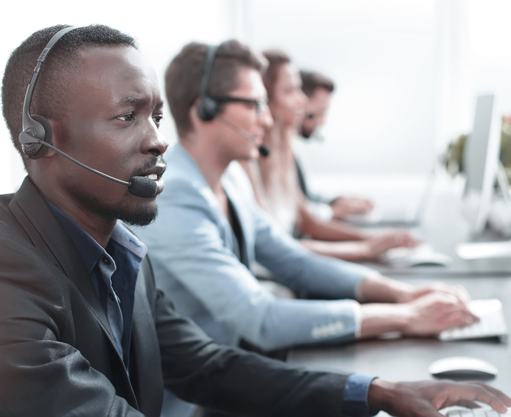 Things every help desk must deliver
Respond to requests for technical assistance via phone, ticket or email
Diagnose and resolve technical hardware and software issues
Research questions using available information resources
Advise user on appropriate action
Log all help desk interactions
Follow up with customers and users to ensure complete resolution of issues
Redirect problems to correct resource
Identify and escalate situations requiring urgent attention
Track and route problems and requests and document resolutions
Resolve technical problems with Local Area Networks and Wide Area networks
Prepare activity reports
Stay current with system information, changes and updates
Help update training manuals for new and revised software and hardware
Train computer users as necessary
Put your IT troubles behind you
Our IT Help Desk solution is ready to help with system maintenance and monitoring, phone and remote desktop support, computer bugs, data transfers, backup, connectivity and more.
We're committed to your success
What started in 2002 as a Service-Disabled, Veteran-Owned Small Business has since grown to become a large government contractor, small business mentor, and recognized industry leader.
Our help desk outsourcing service delivers the support you want and the investment level that makes sense for your department.
Never worry about recruiting and training employees to support help desk related tasks. CRI provides highly qualified, certified and technically proficient staff available anywhere your team is.
7 Reasons to choose CRI
Highly experienced company and personnel
Scalable staffing to meet your goals
Depth of knowledge and technical expertise
Industry certifications (ISO 9001, ISO 27001, FISMA and PCI DSS)
Experience in compliance
A breadth of services for any need
Our brand integrity